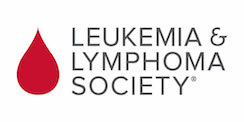 LLS Subscription Center
Please confirm your email address below and select the monthly e-newsletters you would like to receive.
LLS — Receive up to date news and information about approved therapies first. Learn about our research priorities, program advances and inspiring stories of blood cancer patients.
Team in Training — Receive communication about our flagship, endurance sports fundraising and training program. Get updates when showcase events like NYC Marathon, the Boston Marathon and events held are Disney are open for registration.
Light the Night — Learn about our Inspiring and award winning community walk events. With events being held at over 200 locations, we will help you find the perfect event for you and your family.
If you are an existing subscriber and would like to edit your subscription options, click here.
The Leukemia & Lymphoma Society (LLS) is the world's largest voluntary health organization dedicated to funding blood cancer research, education, and patient services. LLS's mission: Cure leukemia, lymphoma, Hodgkin's disease and myeloma, and improve the quality of life of patients and their families.