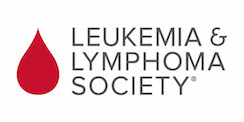 LLS Online Chat Registration
Please enter your information below and select the weekly online chats to which you would like to register.
If you are already signed up for our online chats and would like to edit your preferences, click here.
By registering for the online chat, you agree to abide by the following rules:
Stay on topic. This community focuses on blood cancers. Many discussions may be emotional. Be gentle with each other.
Be safe. Protect your privacy. Disclose only what you feel comfortable disclosing. The chat is open to the public and viewable by all participants. Don't display your phone number or address. Be careful of how much detail you provide about your family. Do not post your personal email address to the public room. Give this information only to the Chat Moderator.
The content of these chats, including chat nicknames are subject to posting on The Leukemia & Lymphoma Society's (LLS's) website at www.lls.org.
Listen carefully. If you read another's messages and it causes you to react strongly, try reading it again from a different point of view. Pretend you are your best friend or a person on the street. Would they react as strongly as you did? In online communities, we can't see and hear the people who post messages. So we can't assume we fully understand what they're saying in their text-only messages.
Follow the rules. Please do not post any of the following: Someone else's contact information without their permission, commercial advertisements, things for sale, fundraising requests, inflammatory material, or links to personal or professional websites with questionable content, photographs, and clinical trial solicitations. Do not request or offer medical advice or services such as analysis of medical diagnostic test results, offer a medical diagnosis or specific treatment plan.
Inappropriate to discuss: By participating in the chat, you will not post any material which is knowingly false and/or defamatory, inaccurate, abusive, vulgar, hateful, harassing, obscene, profane, sexually oriented, threatening, invasive of a person's privacy, or otherwise a violation of any law. You agree not to post any copyrighted material unless the copyright is owned by you or by this chat.
Usernames. To ensure confidentiality and to maintain participant privacy please choose a username that is not your full name. A username may not include the use of profane, derogatory, offensive, defamatory or threatening words.
LLS staff members and consultants moderate the chats. Moderators must approve all messages before they appear in a room. This is only to protect from inappropriate messages. Messages blocked are at the moderators trained judgment. If you are concerned about something in the chat, please contact the Chat Moderator during the chat or email ChatAssist@LLS.org and we'll look into it. Online chats do not provide medical care, medical treatment, medical advice or psychotherapy. Members must seek care or treatment from their own physician and/or therapist. Severe depression and suicidal thoughts must be addressed with the member's treatment team. If a member is severely depressed or has suicidal ideation, they can dial 911 (emergency) on a touch tone phone to reach emergency assistance. Each state and county has a suicide hotline, which can be found in local community phone books. For help finding local support referrals and resources, LLS's information specialists can be reached at (800) 955-4572 during business hours Monday through Friday, from 9 a.m. to 9 p.m. ET. This confidential chat forum does not have the ability to track users through email or any other venue. We recommend not using your real name or any personally identifiable information in your chat nickname.
The Leukemia & Lymphoma Society (LLS) is the world's largest voluntary health organization dedicated to funding blood cancer research, education, and patient services. LLS's mission: Cure leukemia, lymphoma, Hodgkin's disease and myeloma, and improve the quality of life of patients and their families.